DISCONNECT IN THE
ROLLING HILLS OF SITGES
BOOK DIRECT
No credit card fee 

No service fee 

No cleaning fee 

Welcome drink 

Best price guarantee
The whole property
Casa Azul
Casa Granada (private pool)
Casa Jasmin
Casa La Premsa
Casa Los Arcos
Casa Marques
Casa Olivo
Manor House
Villa Hermosa
Casa Granada (private pool)
Casa Jasmin
Casa La Premsa
Casa Los Arcos
Casa Marques
Casa Olivo
Villa Hermosa
Manor House Cottage Romantica
Masia Nur Pool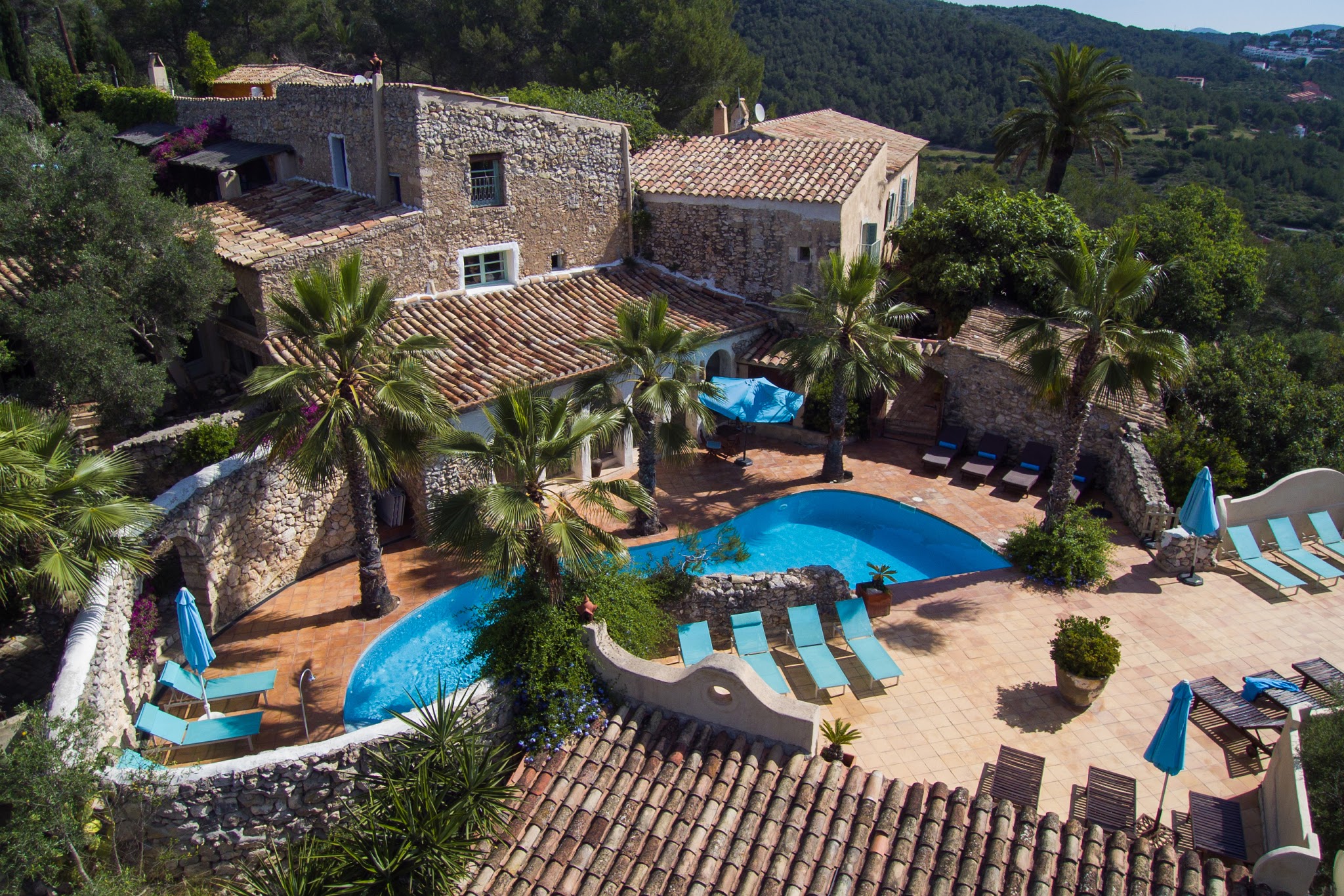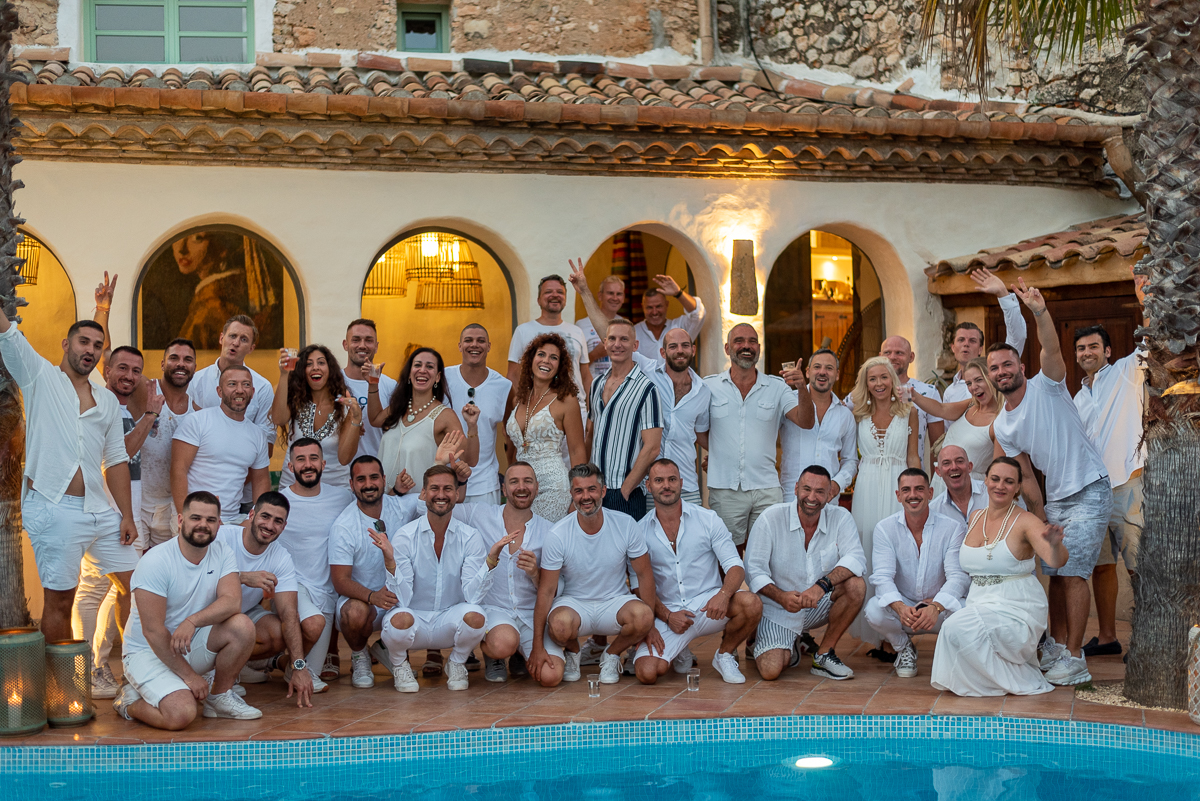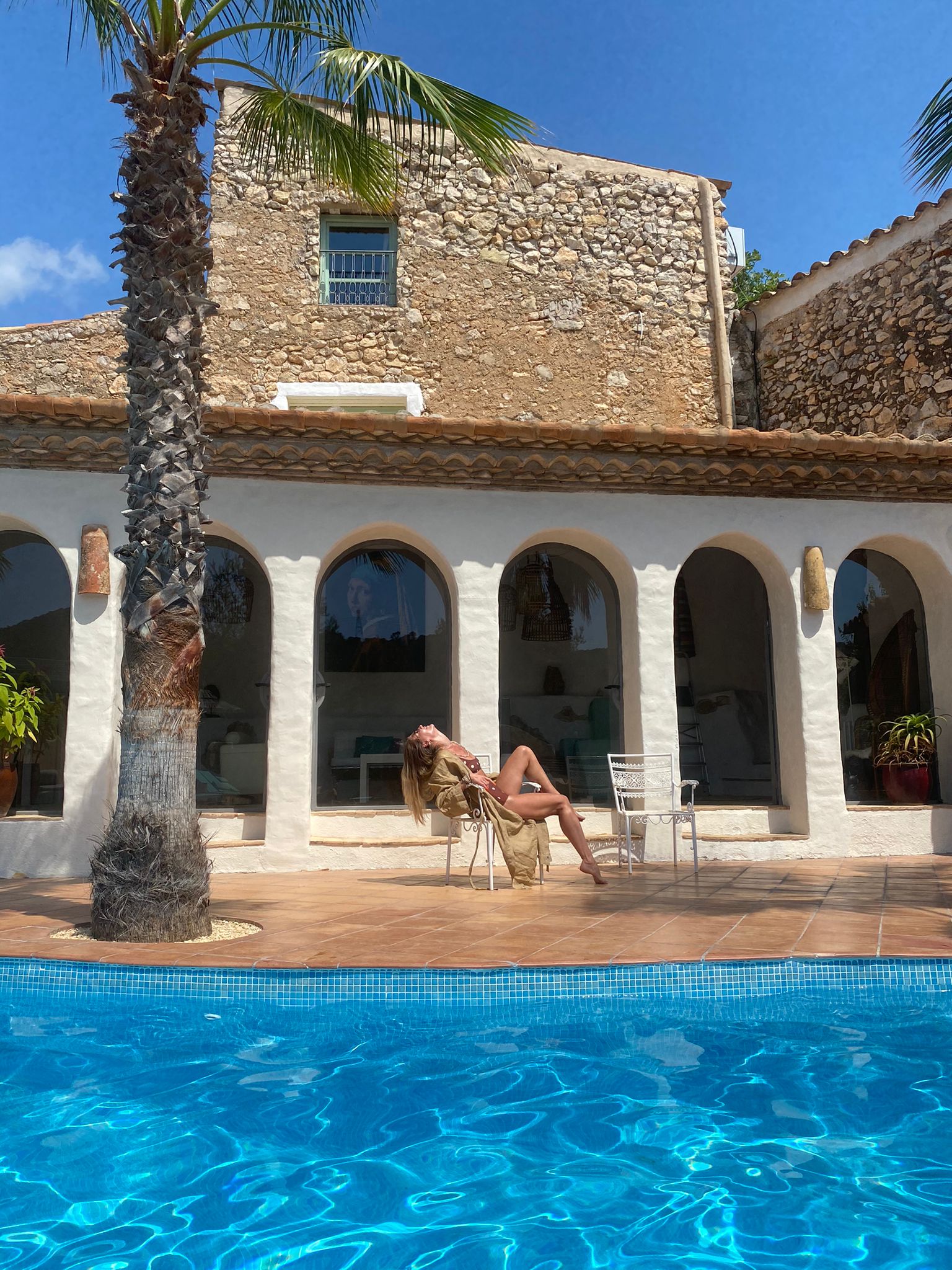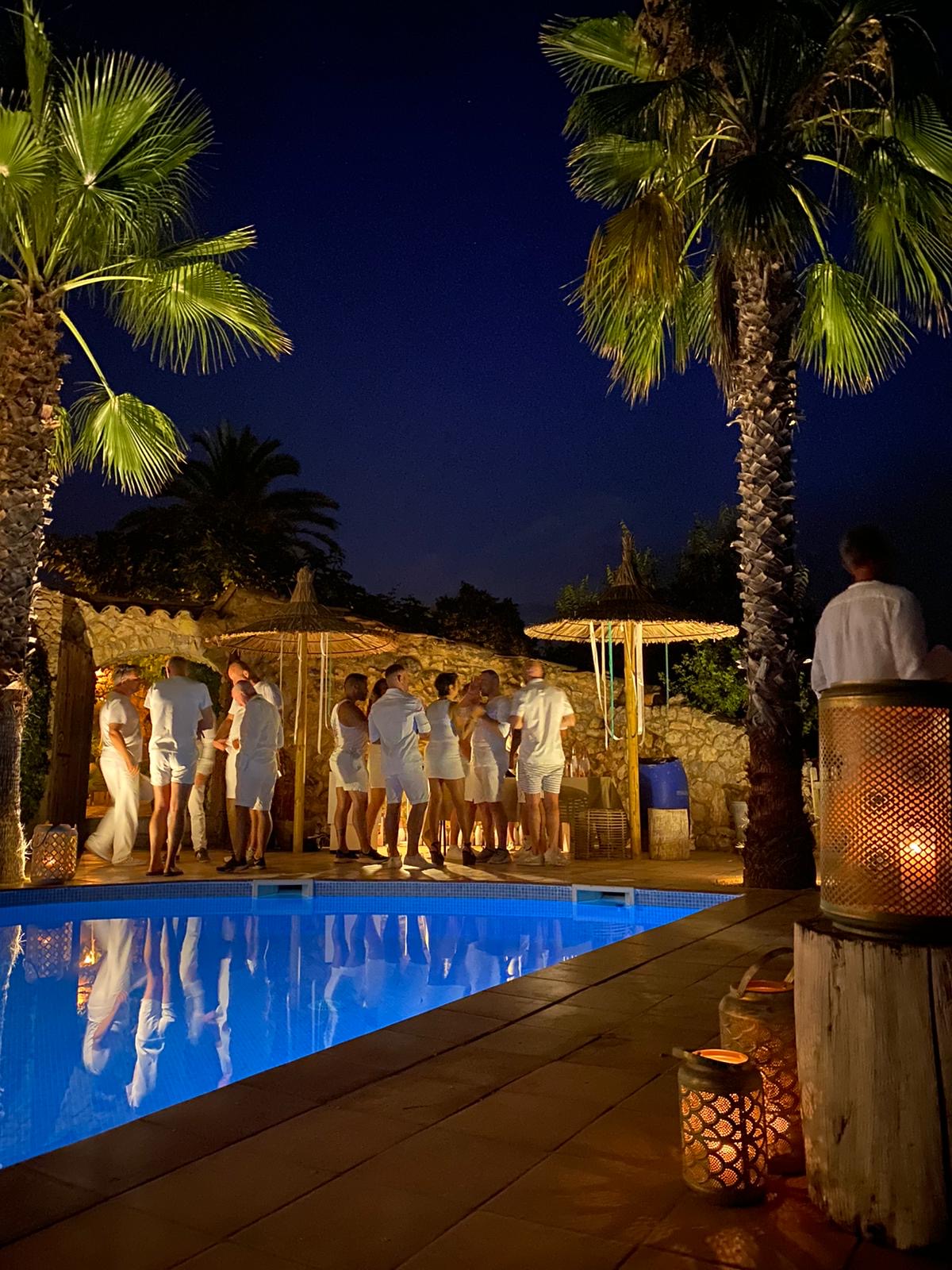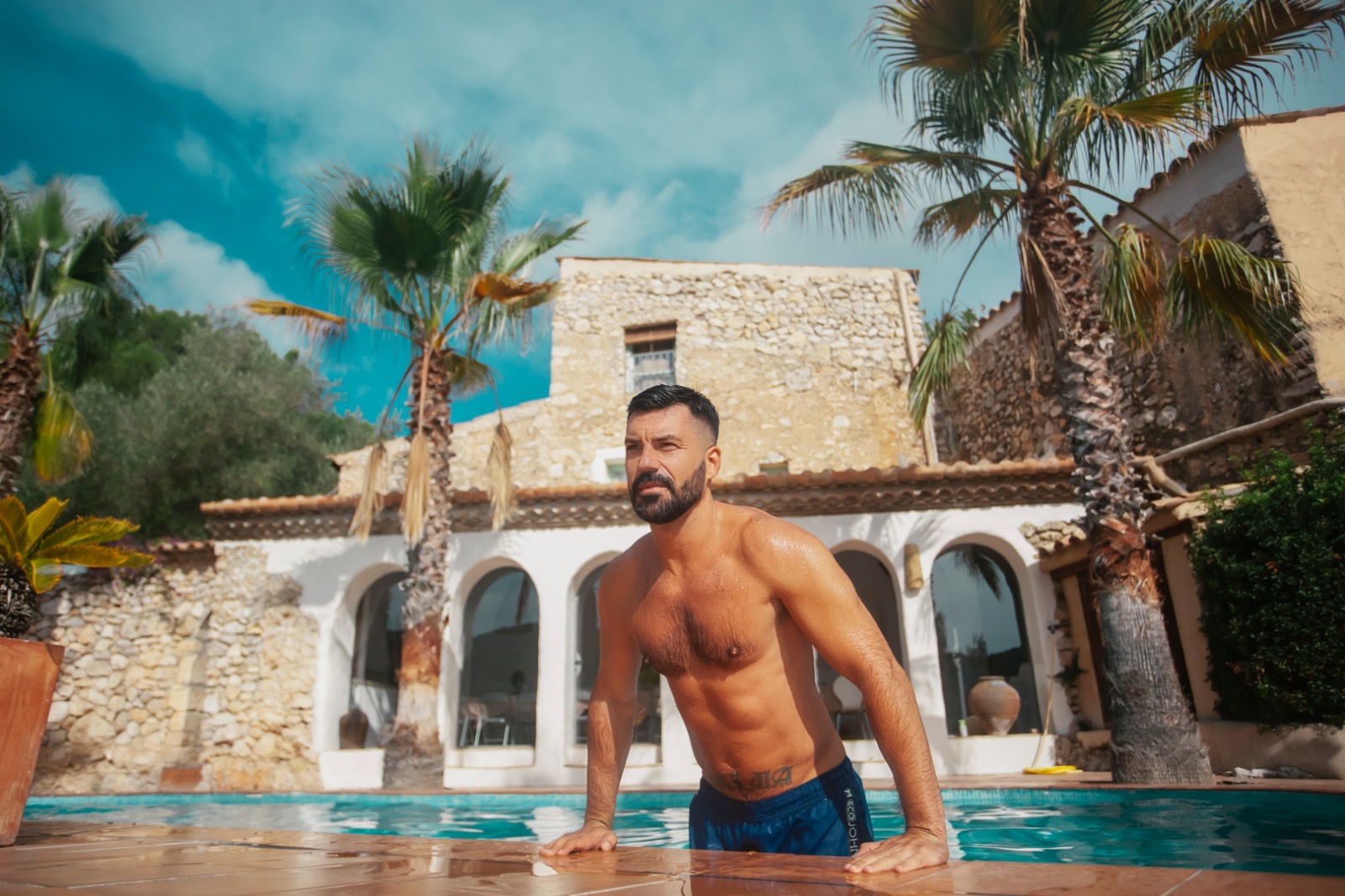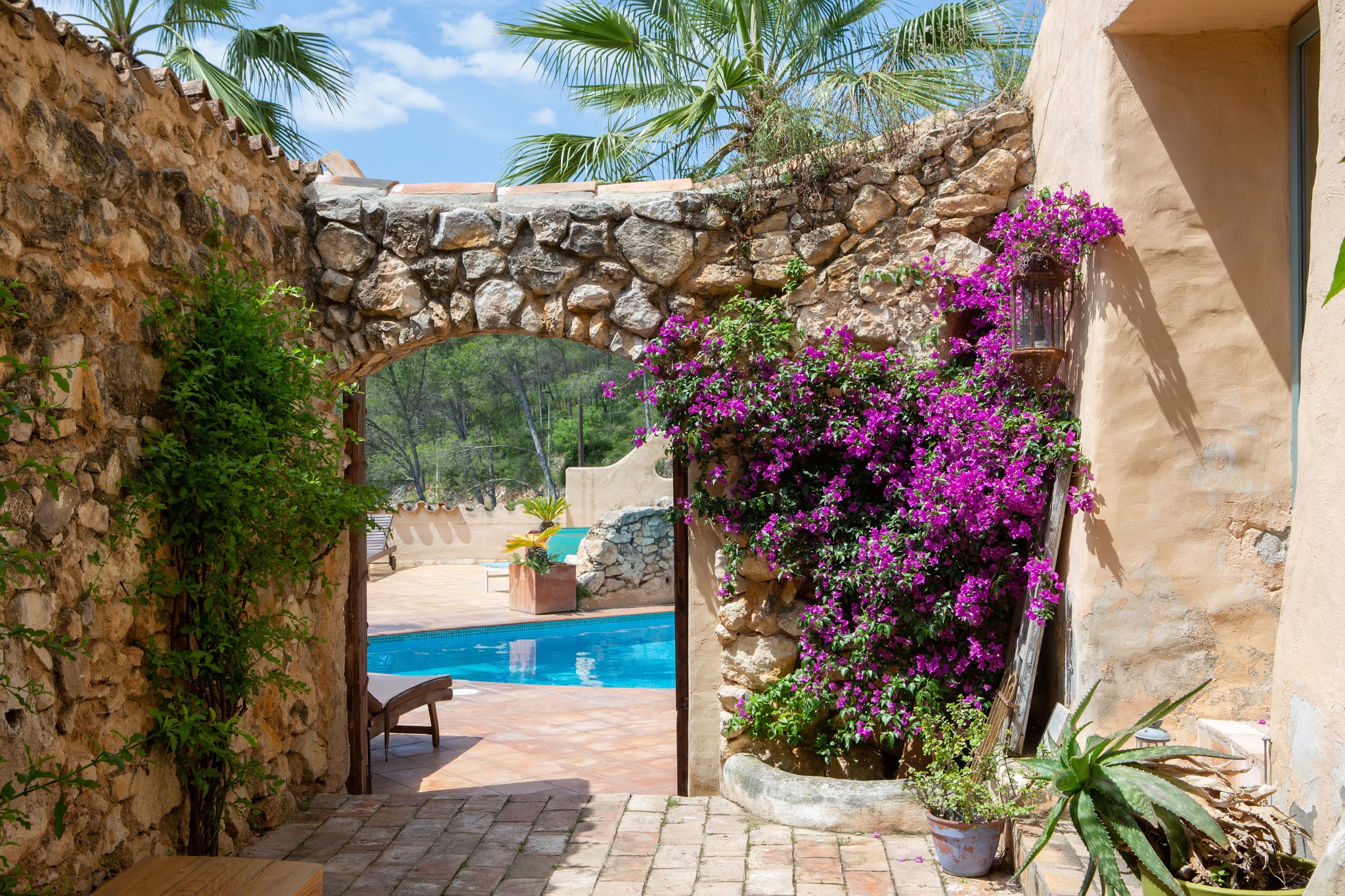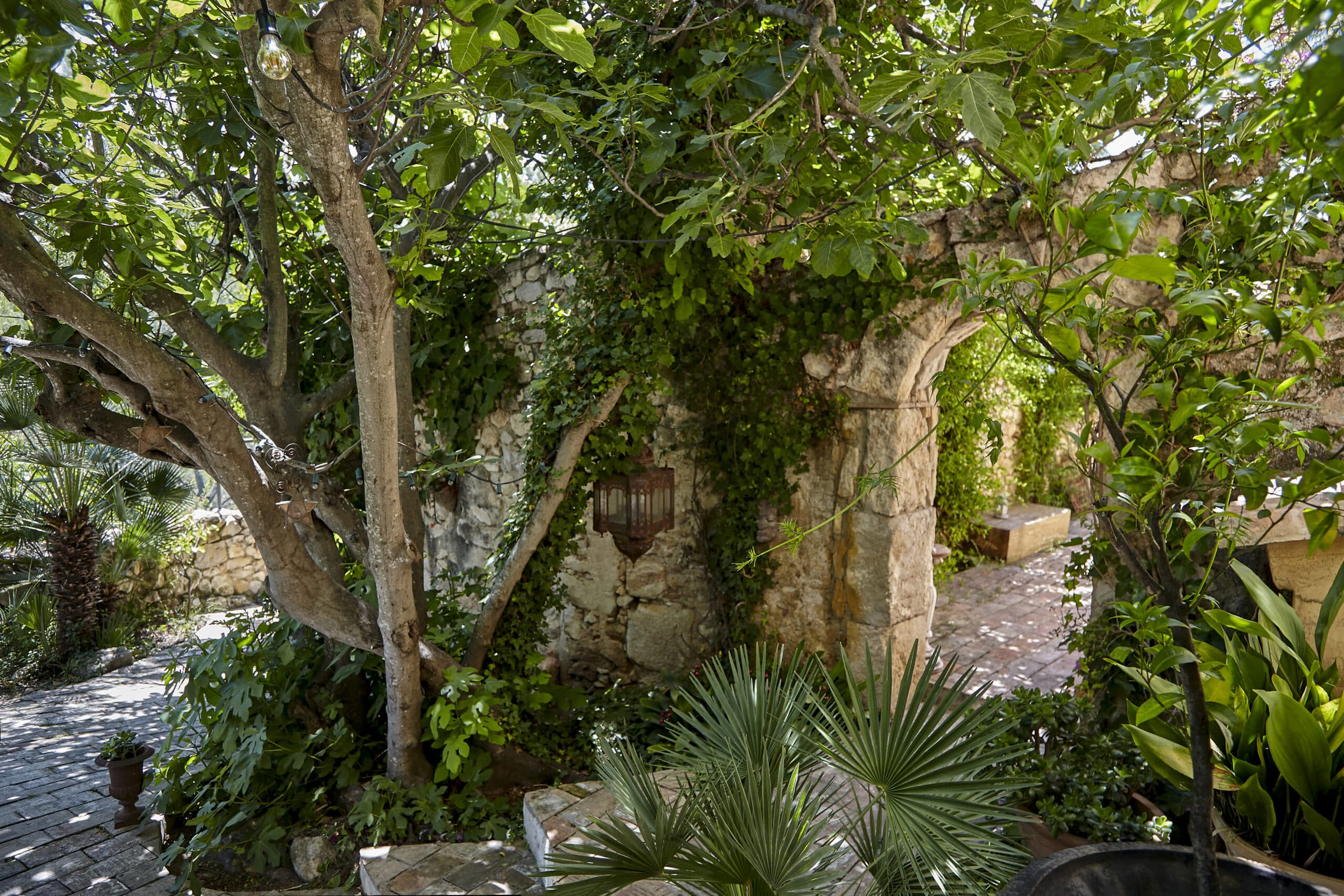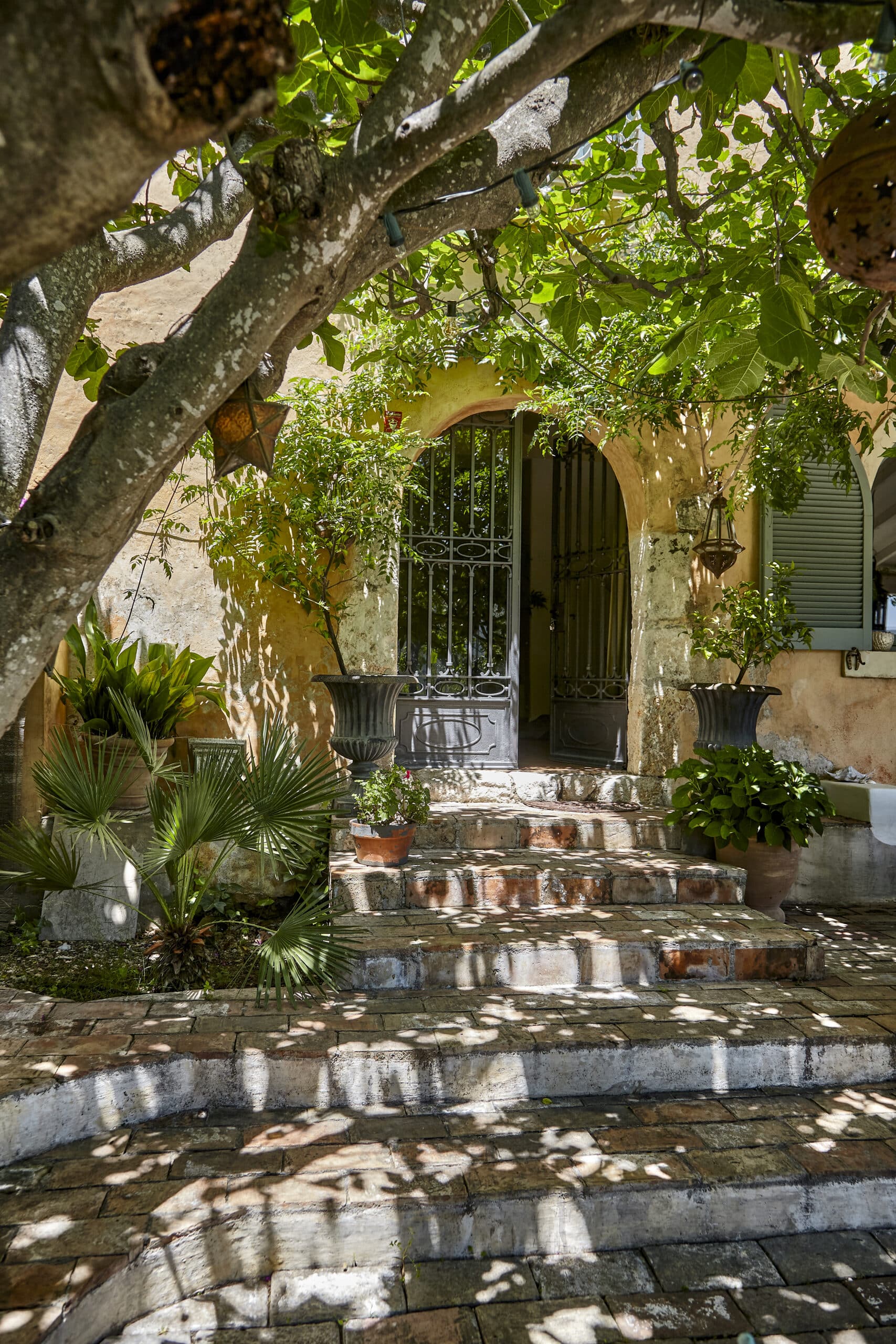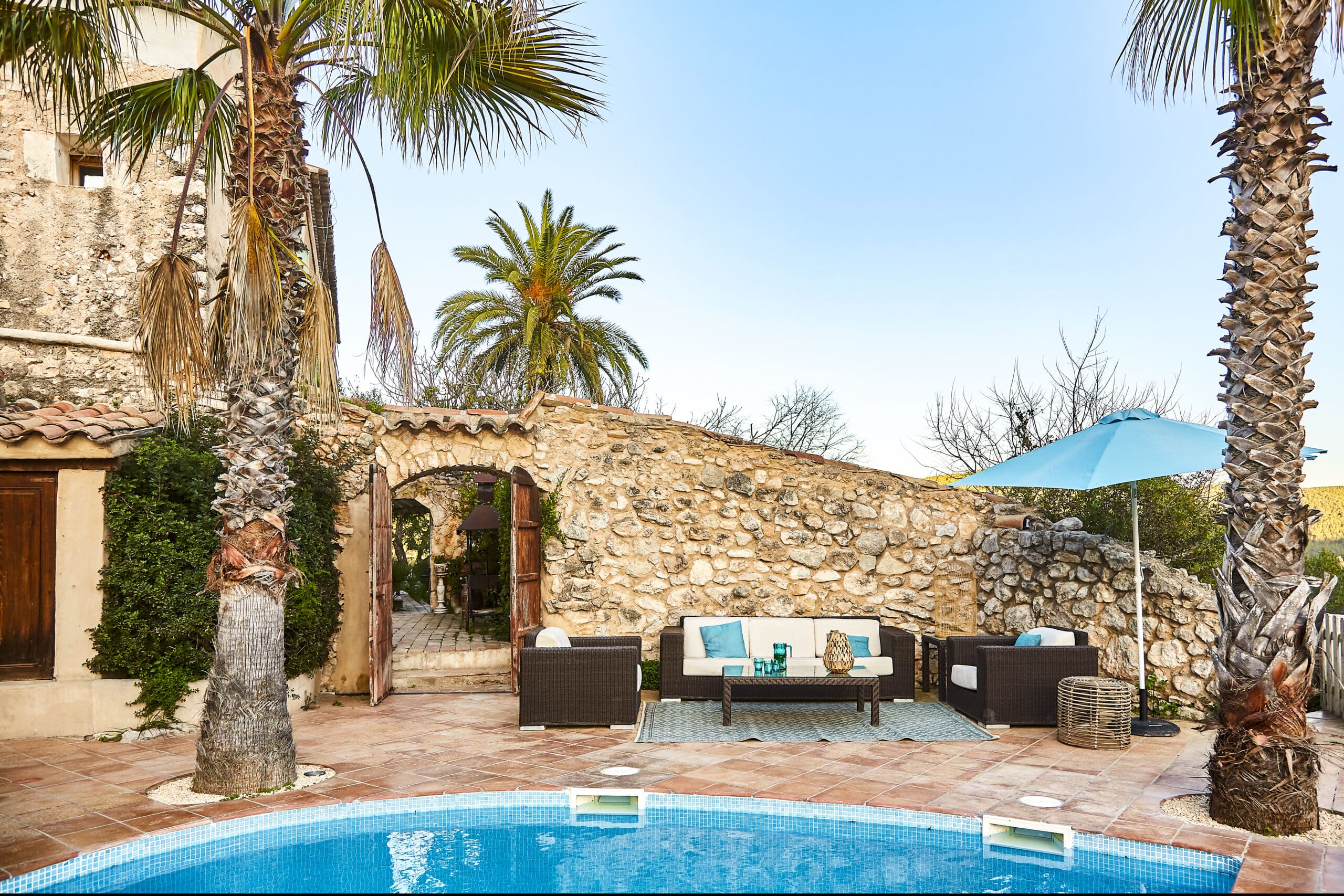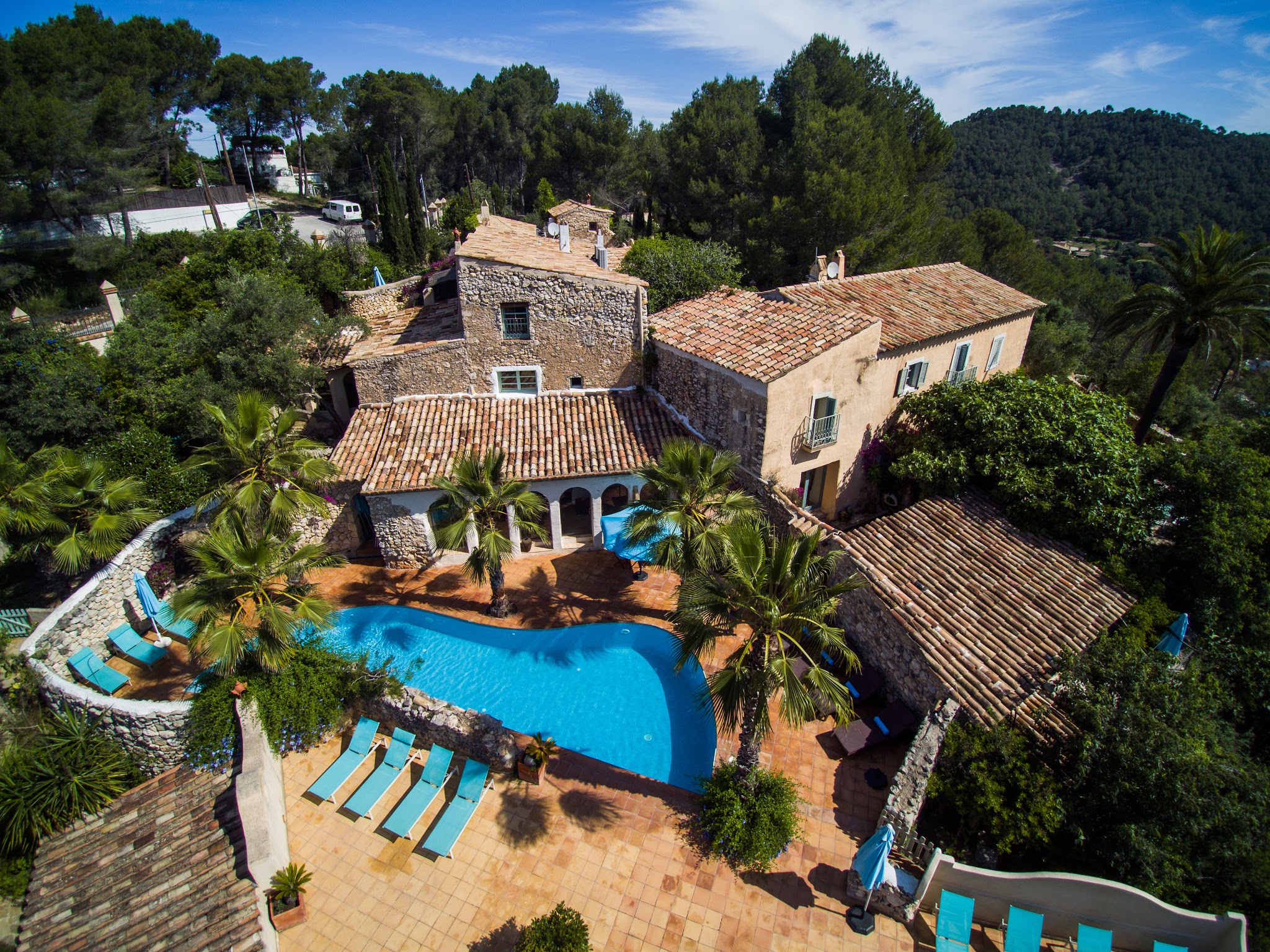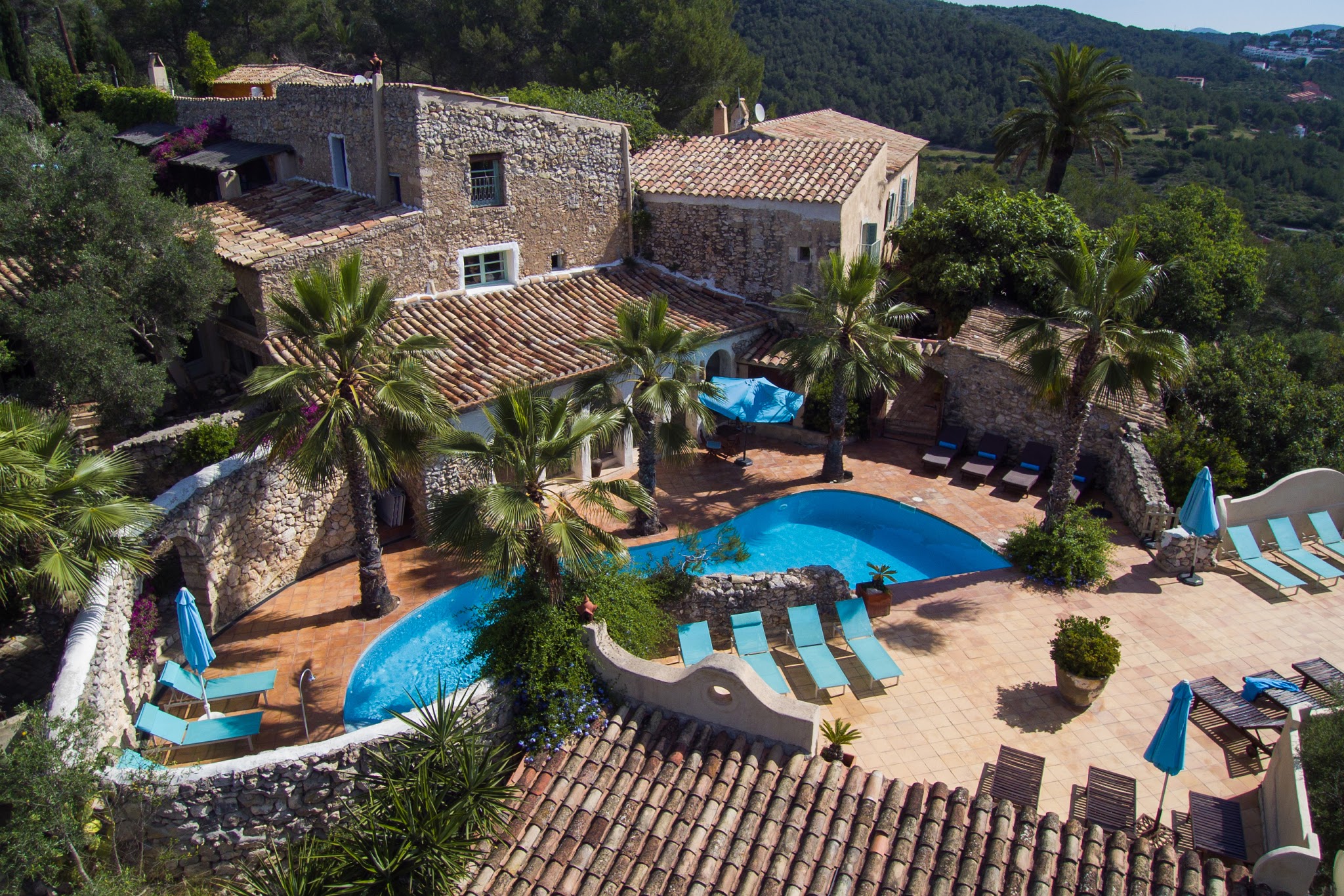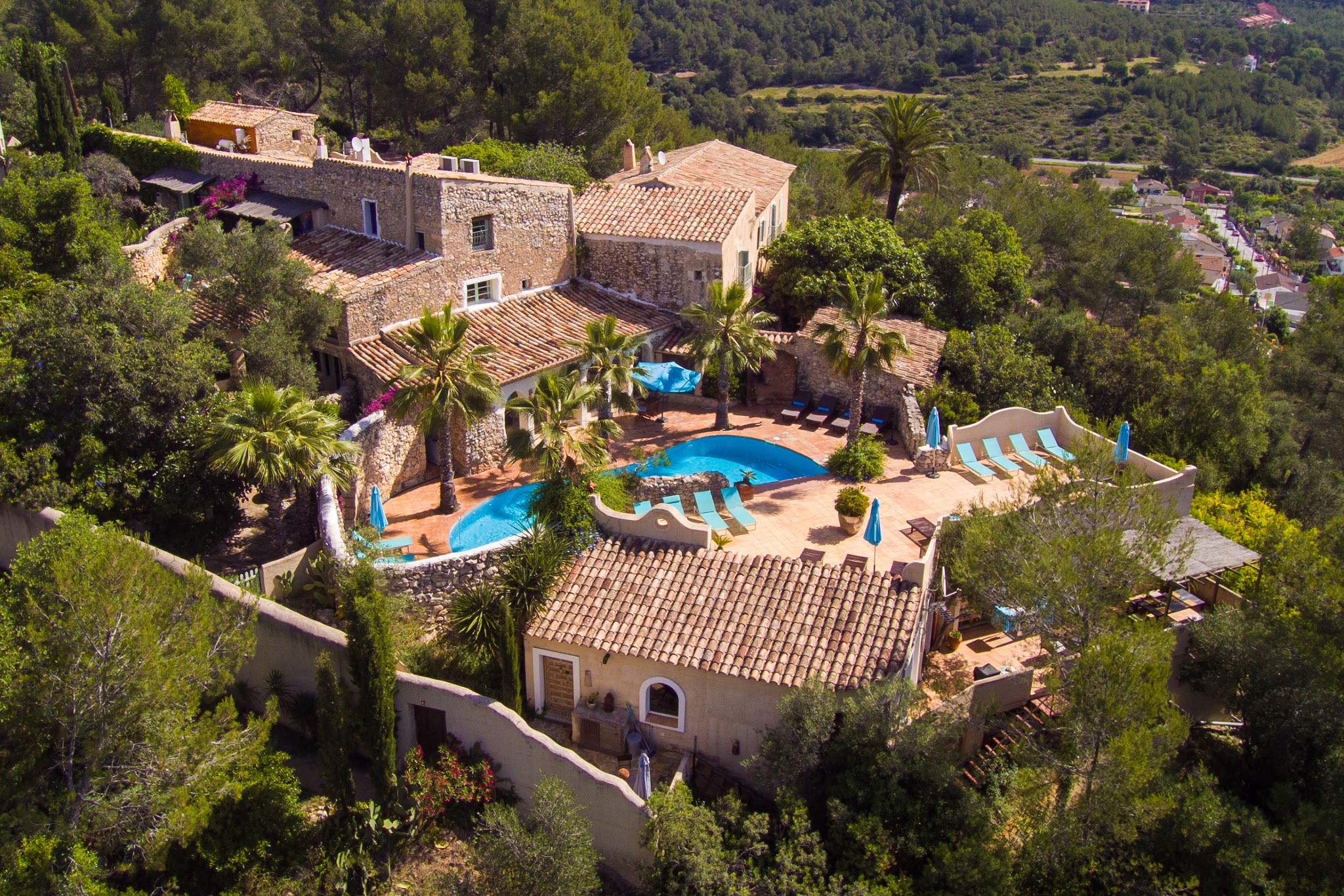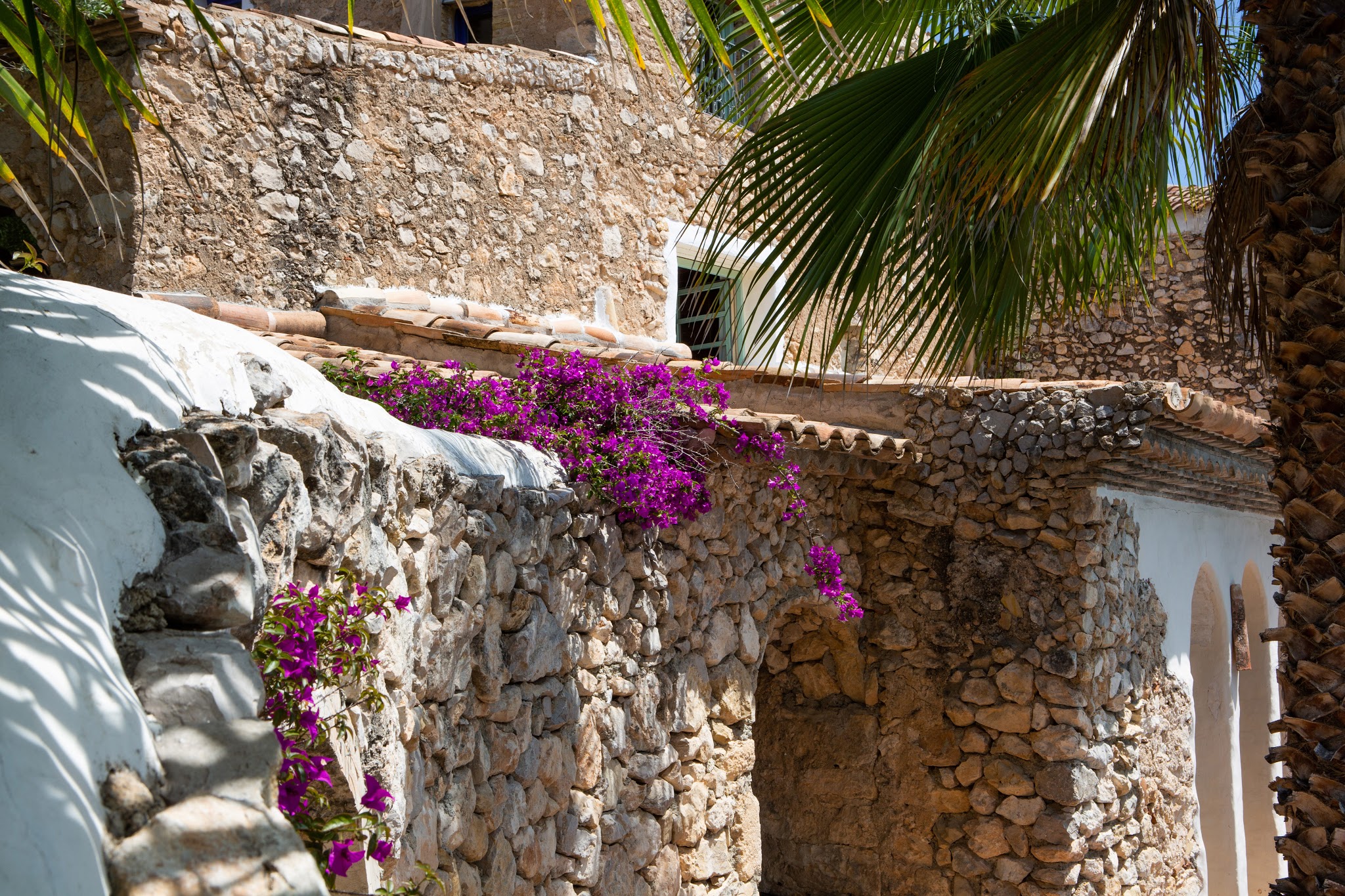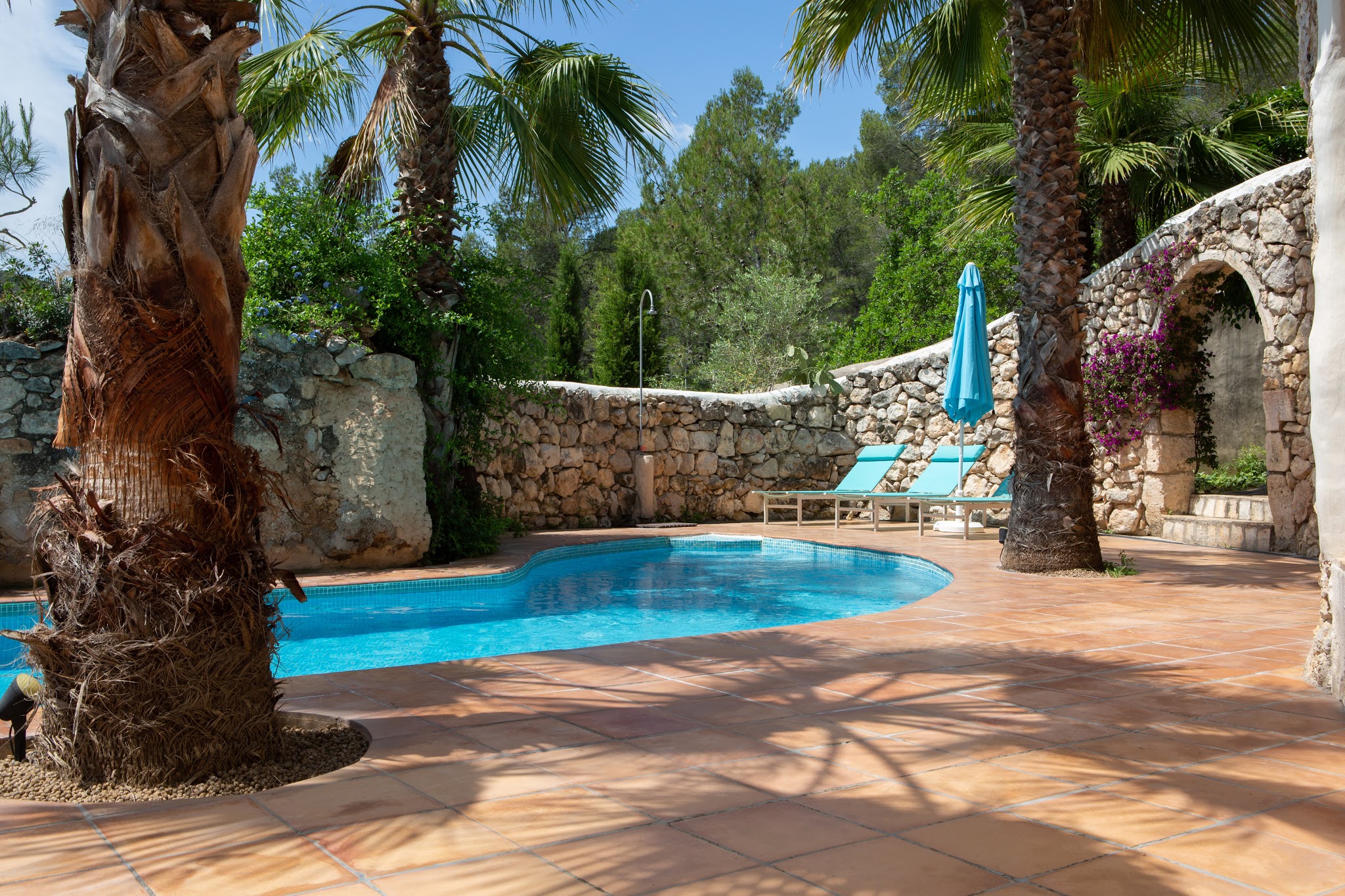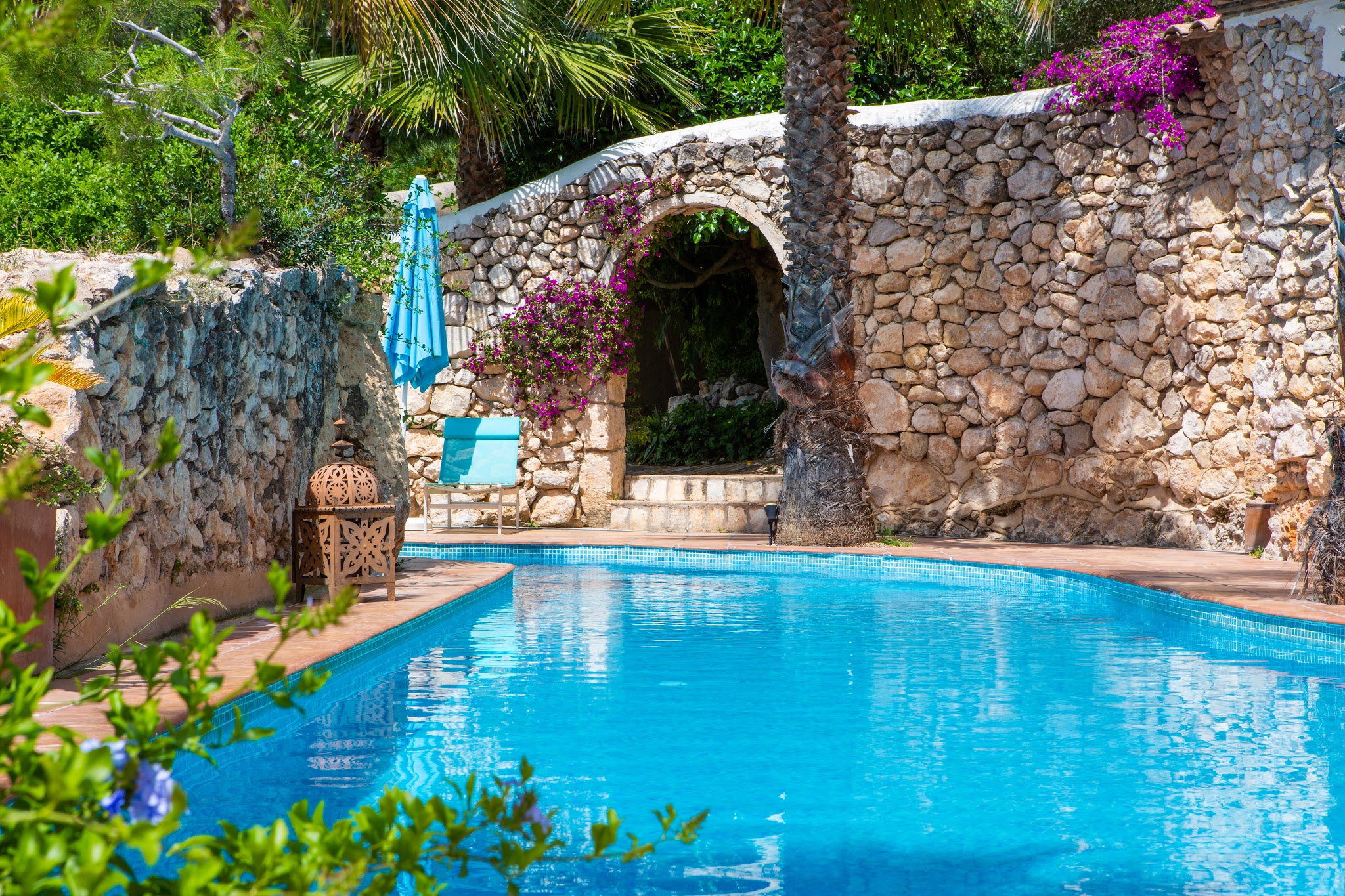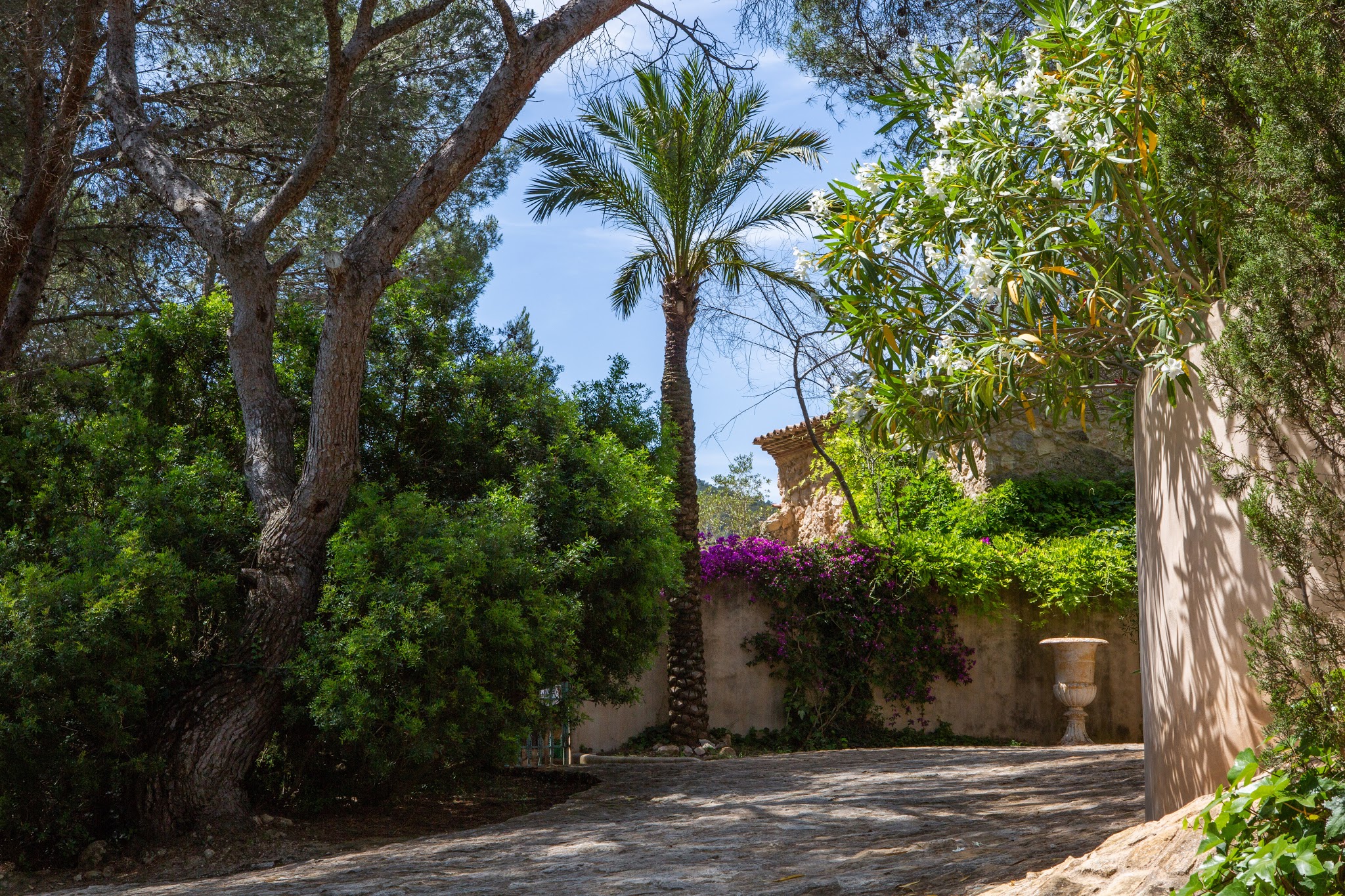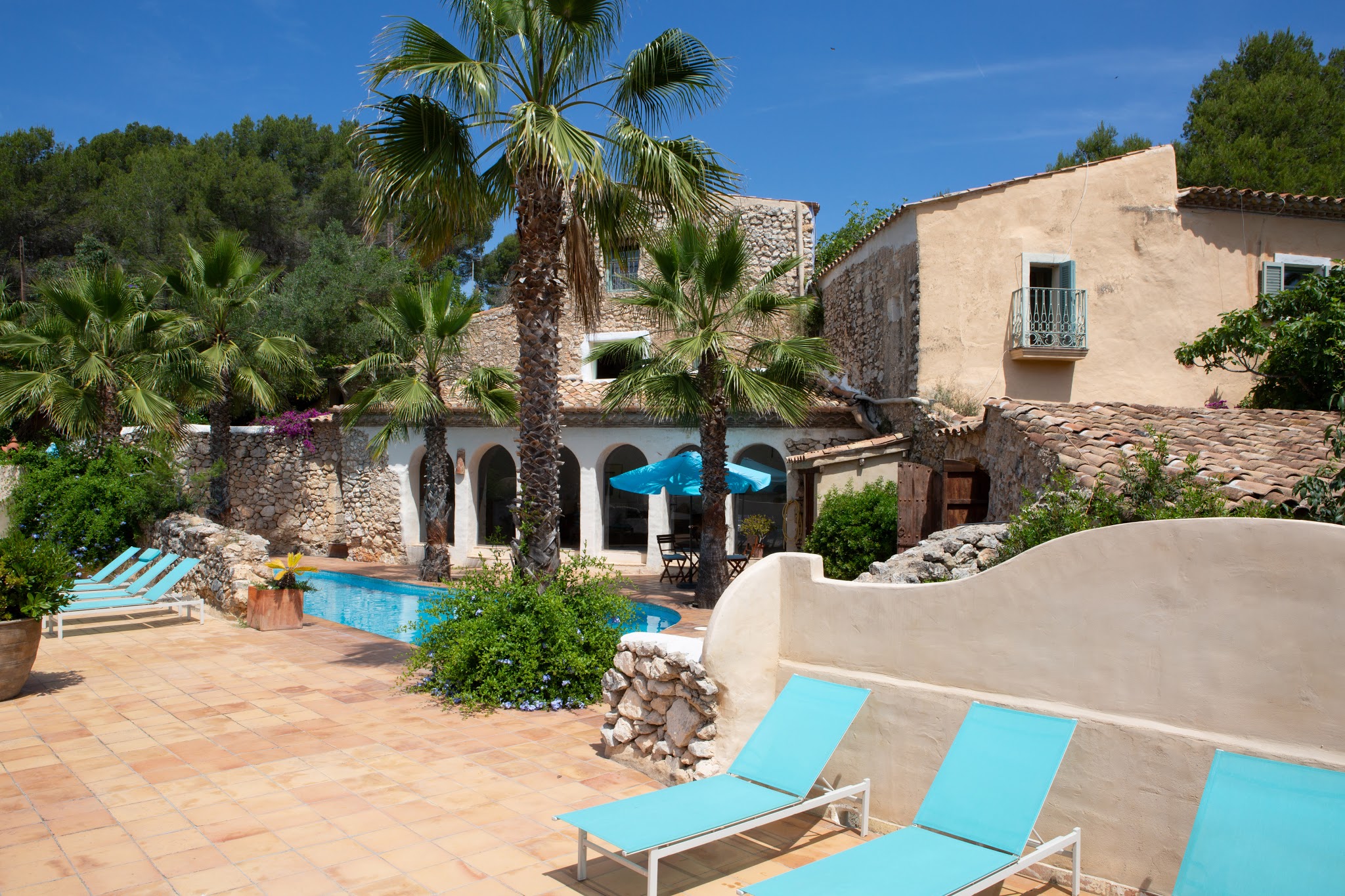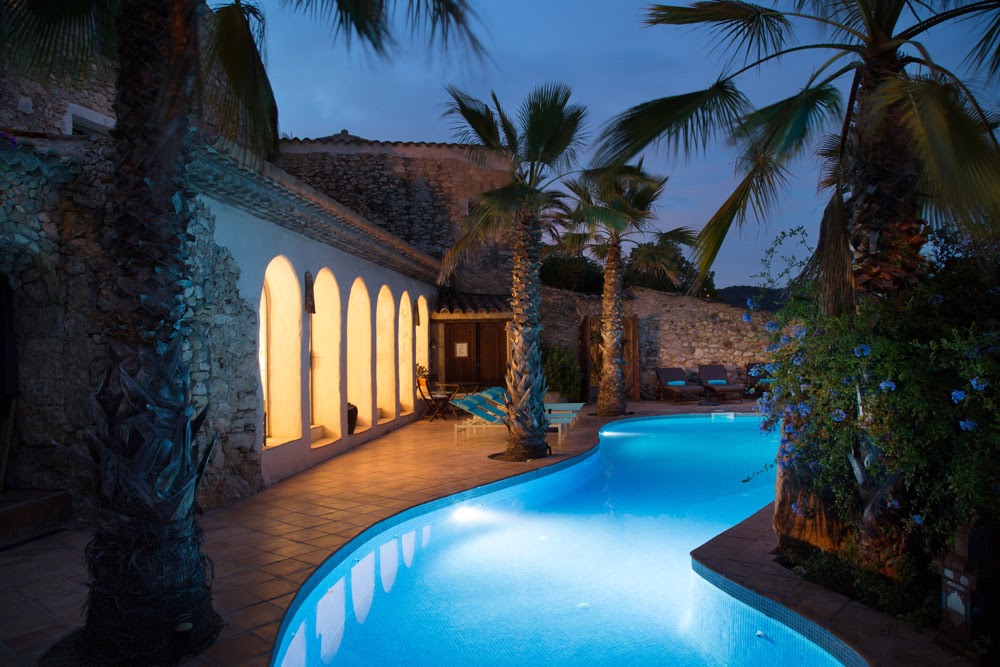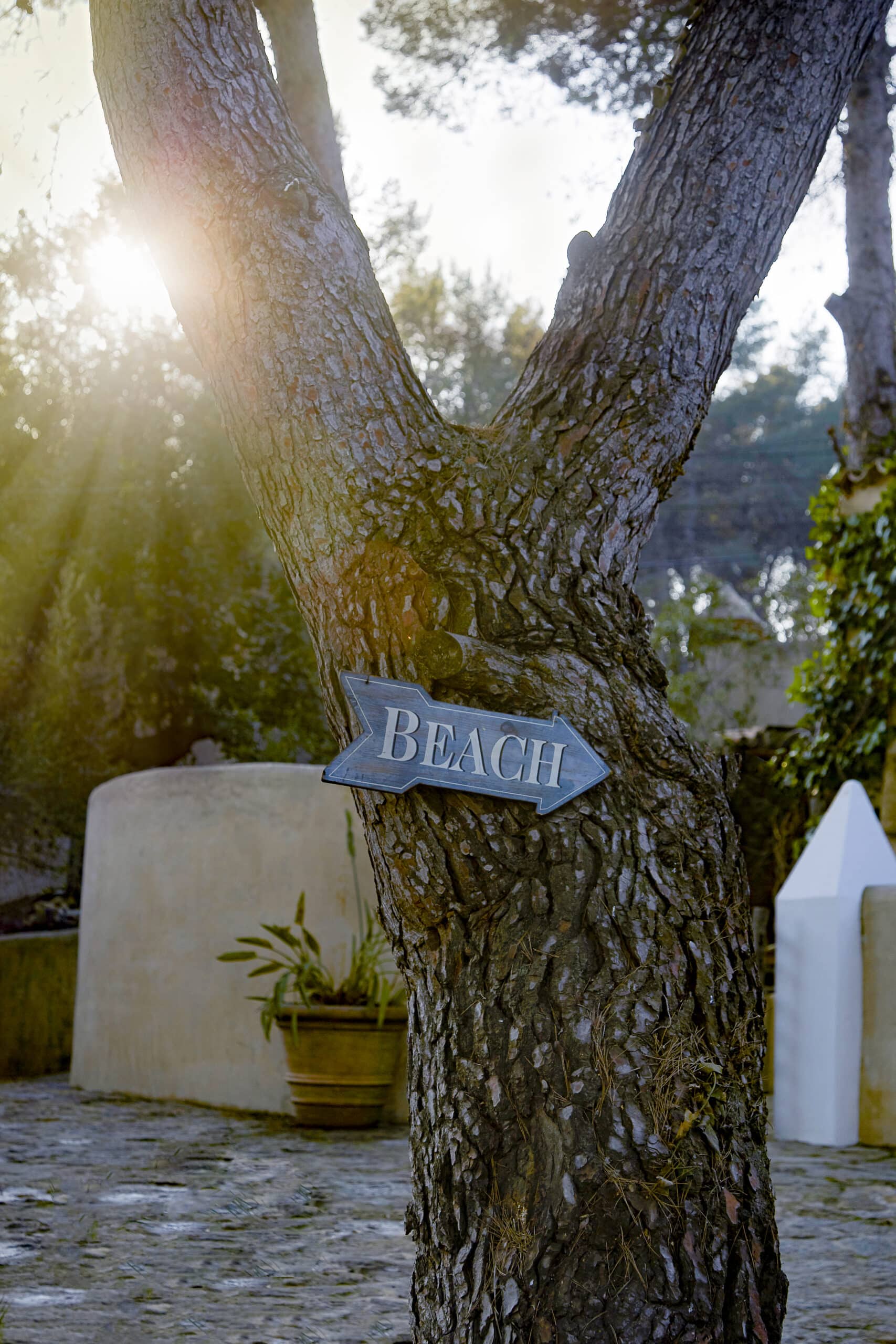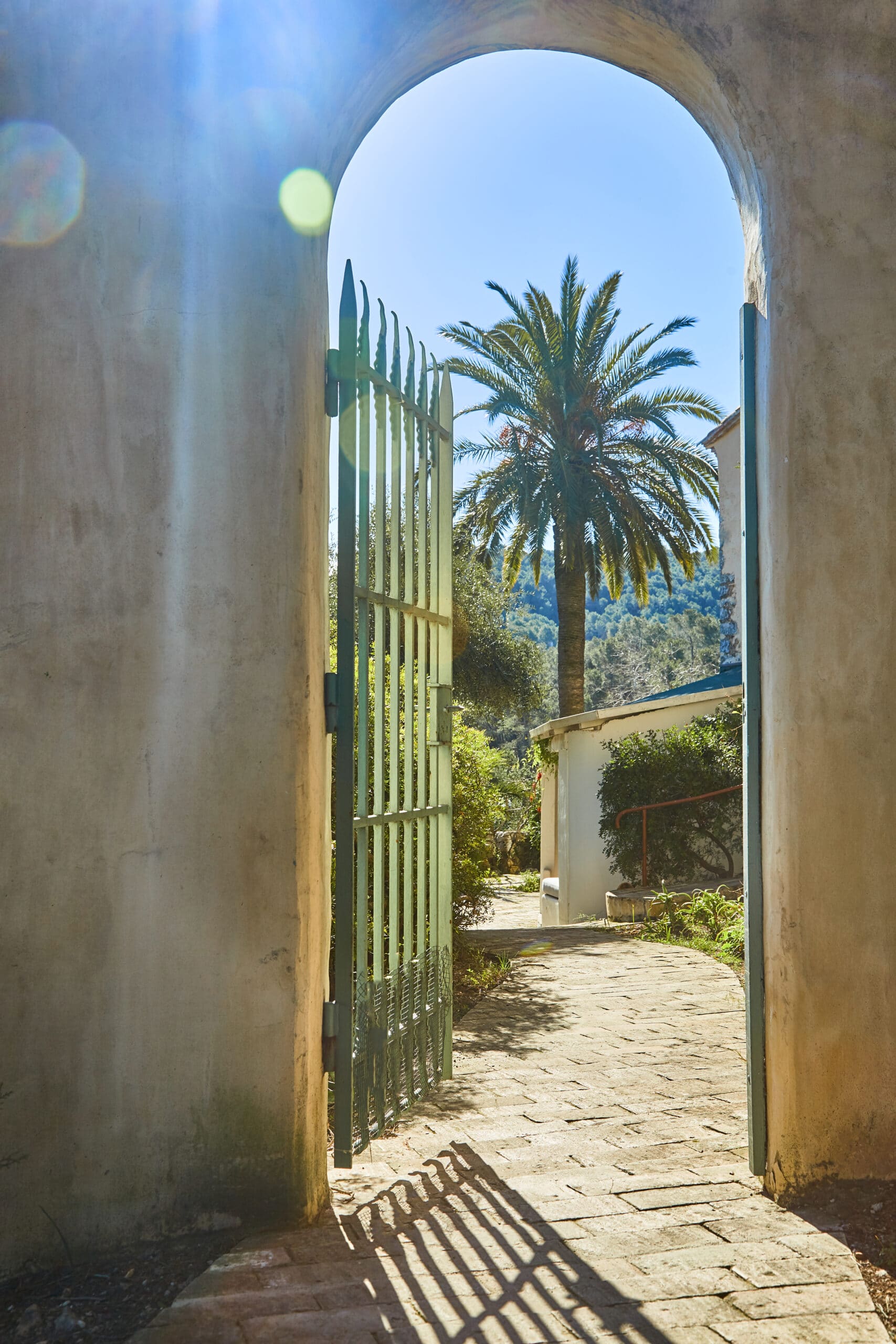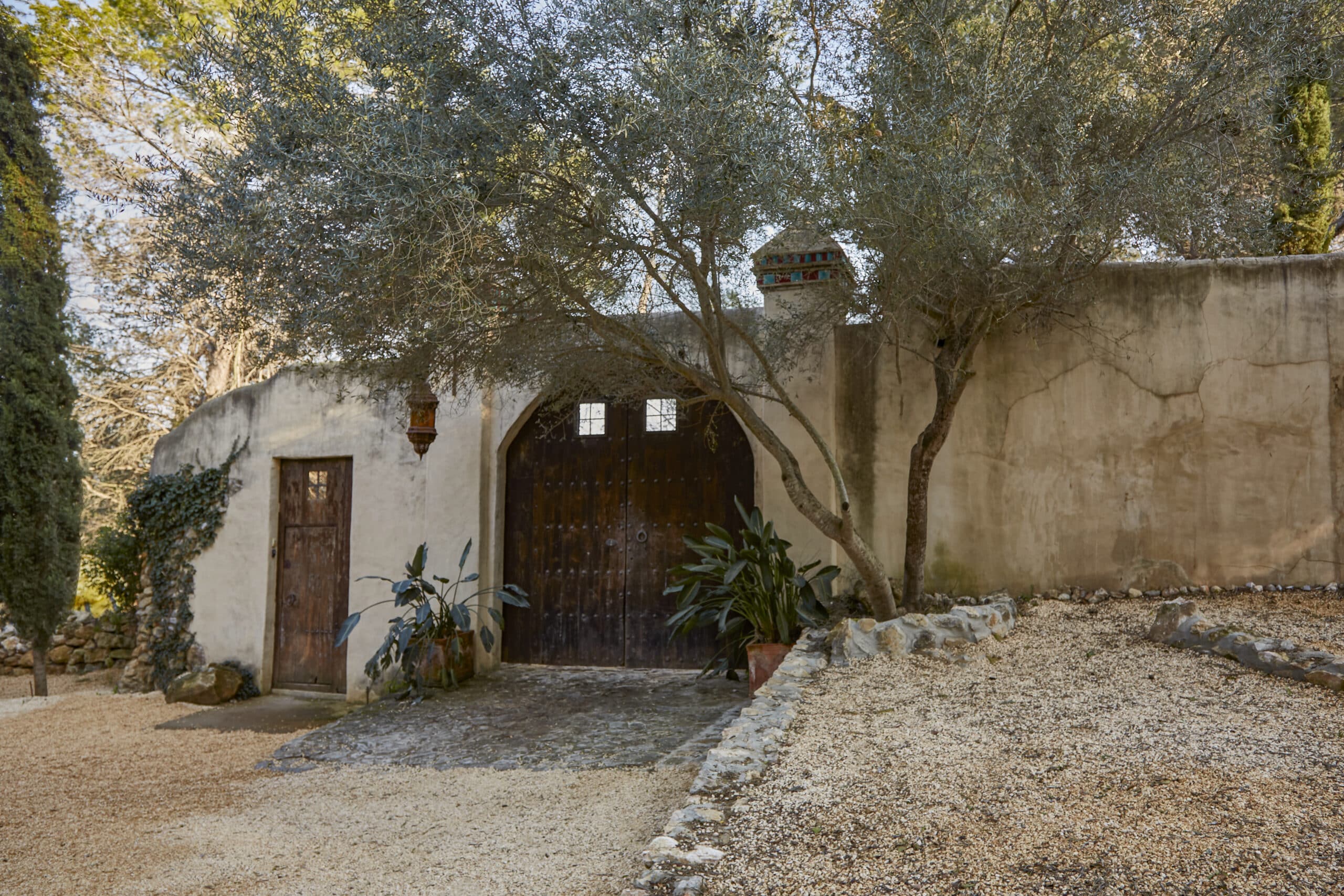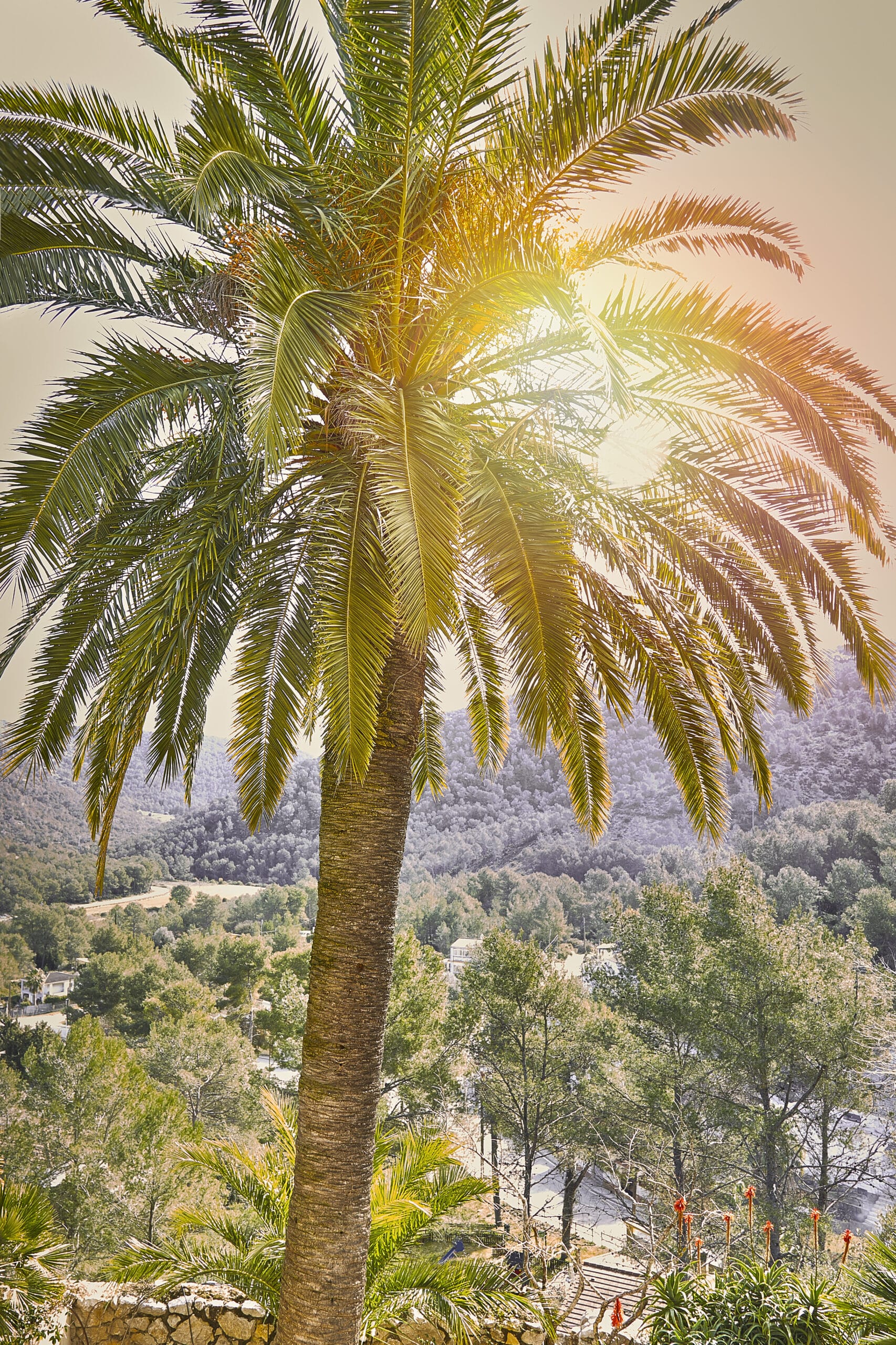 Masia Nur is a romantic property, where you can immerse yourself in peaceful relaxation and be pampered by Mediterranean luxury and charismatic landscape. The Masia is situated on a hilltop in the Penedes wine region and surrounded by the Garraf National Park. Cosmopolitan Barcelona and Sitges with its beaches are just a short drive.
This enchanting property is perfect for groups and individuals without compromising on privacy and has refined and fascinating architectural details. The historical estate has been renovated very recently, and beautiful stylish amenities were created to enhance your stay and enjoyment.
Masia Nur is a magical and powerful energy spot with many hideaways to find inner peace.
Slow down and enjoy the natural beauty of Masia Nur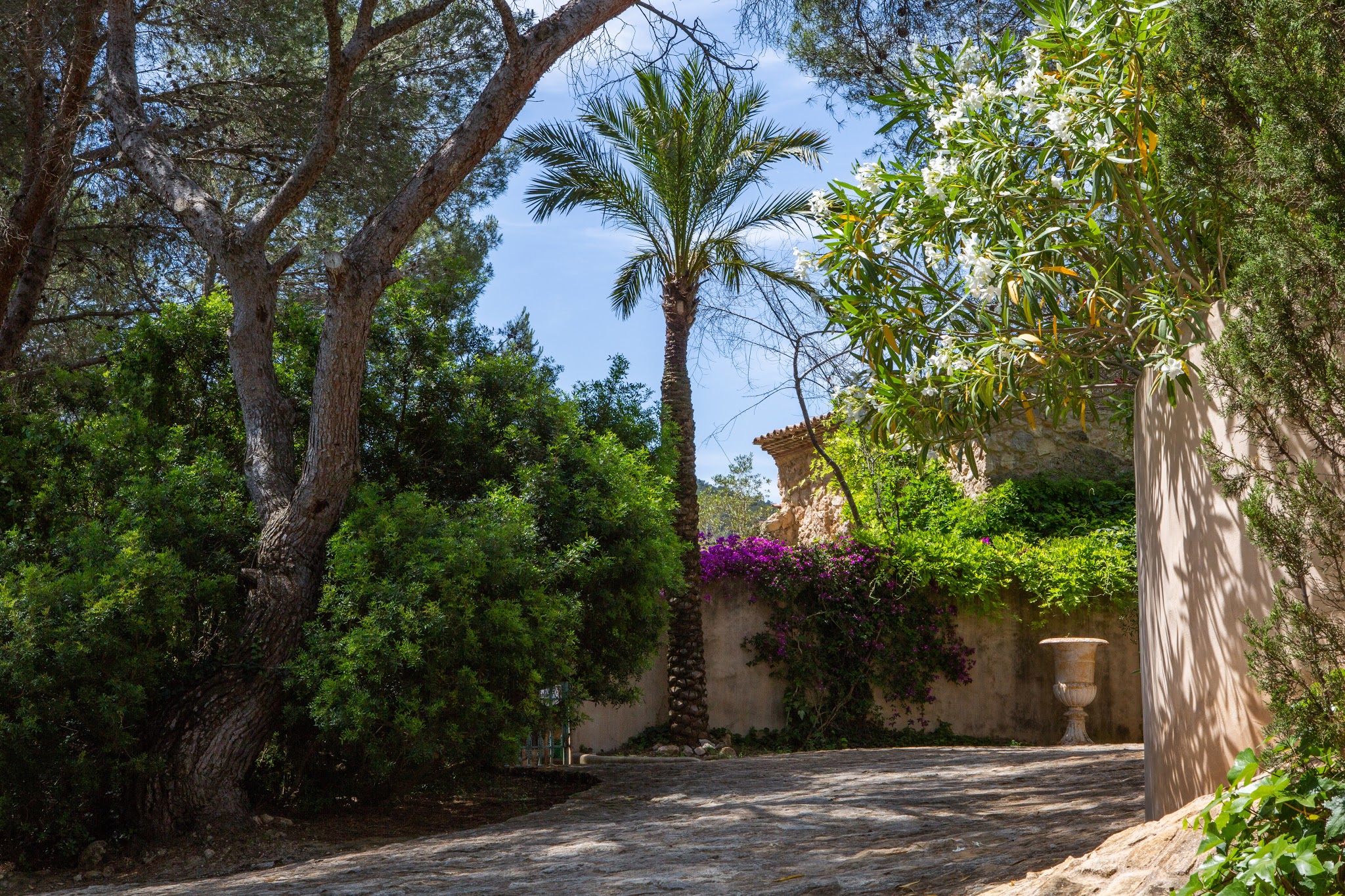 Key features
Romantic Catalan villa with 9 individual casas
Perfect for groups and individuals (up to 44 persons)
Tropical situated swimming pool
with incredible views
Free parking
Private garden of 5000 m2
Many private chill-out areas
Event capacity for up to 100 guests
Only 8 minutes drive to Sitges
Stunning rustic Villa set within 4000m2 of private grounds.
Reviews
Oct, 2019
Great stay. Nice apartment in beautiful environment, close to a lot of great places to visit. Hosts were very hospitable.
Aug, 2019
Really great villa! Perfect place to chill)
Apr, 2019
Very Beautiful villa with charming houses, quiet and full of nature. 15' from sitges and 5' from san pere de ribes. Perfect !
Apr, 2019
A beautiful and cosy place. A definitely recommendable place.
Jun, 2018
This place blew us away with how picturesque and relaxing it was. Definitely rent a car, as we definitely had issues with public transport, but the host was extremely hospitable and picked us up for check in, and provided a number for an english speaking taxi driver/company for trips into Sitges, although you could just as easily spend the entire stay in the cottage/at the pool. Our poolside day was perfect here. Sitges is really close (15min drive) and the beaches are sandy and deep crystalline blue, great seafood, museums and a very good nightlife.
Jun, 2018
We enjoyed our stay. Nathan house is amazing in very fabulous place. Host is very helpful and he sent several useful links with local activities. Highly recommended.
Jun, 2018
Natha's Place is a lovely oasis in a wonderful location. He is a diligent and responsive host and we would thoroughly recommend a stay at Mas Nur.Jack
May, 2018
A BEAUTIFUL peaceful cottage in the outskirts of Sitges, about a 20 minute drive from the town center / beach. The cottage is immaculately clean and decorated, and very private and calm with great amenities, including a pool that technically is shared with the other cottages, but was essentially provate as we never saw other people the times we used it. Nathan is a great host and readily available to help you with anything you may need. Highly recommend for anyone wanting a mini-vacation outside the city.
May, 2018
Very nice place, great views, quiet, nice pool. Nathan was helpful and let us check out late, which was very convenient.
May, 2018
Un logement magnifique pour un couple et deux enfants. A cinquante minutes de Barcelone, à 10 minutes de la plage, avec une piscine de rêve, une villégiature magnifique. Un rapport qualité prix à toute épreuve.
Apr, 2018
We had a great family time in the apartment. The location is lovely, quite and restfull. You need a car but you can drive easy to Barcelona city, at the coast or in the hills. Thanks for everything. Chris & Aileen
Mar, 2018
Casa tranquila en medio de un bosque, muy bonita. Hemos estado una familia, cuenta con una piscina compartida y en cuanto a la casa con las comodidades que esperas encontrar en unas vacaciones. Nathan atento y hemos disfrutado de la estancia.
Oct, 2017
This is a very beautiful apartment kept true to Spanish decor but with a modern appeal. Pool area is really nice and we were very happy to stay at the apartment and can recommend it to anyone.
Oct, 2017
Beautifully situated, quiet area and very nice atmosphere in and around the house. We travelled by car to Barcelona which takes about 30 minutes. Surrounding villages offer nice walks and restaurants.
Sep, 2017
We had a fantastic stay at Nathan's place, the location is lovely and quiet - perfect for our 1st family holiday. The pool is set within beautiful surroundings, with fantastic views of the mountains. The decor of the apartment was really nicely done and the beds are very comfy. We would definitely come here again.
Aug, 2017
Les +: belle demeure confortable pas loin de sitges ( 15mn en voiture) dépaysement garanti au calme dans la forêt. Piscine propre et espaces entretenus. BBQ/ lave linge/ machine NespressoLes-: pas de climatisation dans la 2 éme chambre. Le matelas de notre lit à été changé avec celui D'une autre habitation car il etait en mauvais état mais malgré ça le deuxième matelas ne convenait pas. Il serait bien d'investir dans la literie au prix des nuitées. Hôte serviable et à l'écoute.
Aug, 2017
Endroit très calme et plein de charme. A 10 mn de la plage et 35 mn de Barcelone. Piscine très agréable. Propriétaire très accueillant et très à l écoute.
Jul, 2017
Logement très agréable, beaucoup de calme, une piscine et une vue magnifique, un hôte disponible et discret, une très belle région, des gens chaleureux et aimables, bref de bonnes vacances.
Jul, 2017
Endroit parfait pour se ressourcer. Charme calme et vue superbe sur les collines. Piscine et terrasse très agréables. Un petit paradis. Bémols : salle de bains du cottage orient trop petite, surtout à 4. Difficulté à faire un barbecue au charbon.
Jul, 2017
Cozy house in a quiet location. Suitable for everyone who likes privacy. Nathan is a very sympathetic host. Strongly recommended.
Masia Nur
An oasis of tranquillity with 9 individual casas
The cottages are set on a resort like 18th century rural property (Masia in Catalan) within a 10 minutes'drive from Sitges (8 kilometres) and 5 minutes from Sant Pere de Ribes, in the province of Barcelona.
Total of 9 houses and a combined total of 22 bedrooms + 14 bathrooms + 9 kitchens + 9 living rooms + poolhouse, all buildings are equipped with A/C and inbuilt safes. Free WiFi and free parking.
Swimming-pool with 250 m2 sun deck and terrace, gardens and parking.