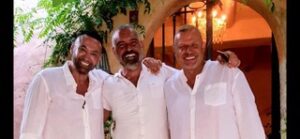 Robert Konrad
After working for years in the airline industry i decided in 2007 to start up my own Boutique Hotels in Amsterdam, where i still live. The welcoming of guests and providing the best possible service is at the core of my passion and drive.
"Life offers you a thousand chances – all you have to do is take one"
Ton Eijck
Being for years in customer experience specialised in business travel, I pursued my dream to start my own business.
"Life is a journey that can have many different paths, but any path you choose, use it as your destiny.
Remco de Graaf
I was working for more than 10 years in in the bank sector, and was financing start ups in the hospitality industry. That is how I found my passion: Concept development for Hotels, and in 2000 I started my first hotel in Amsterdam.
"When Life gives you lemons, make orange juice and leave the world wondering how you did it."